---
Product Description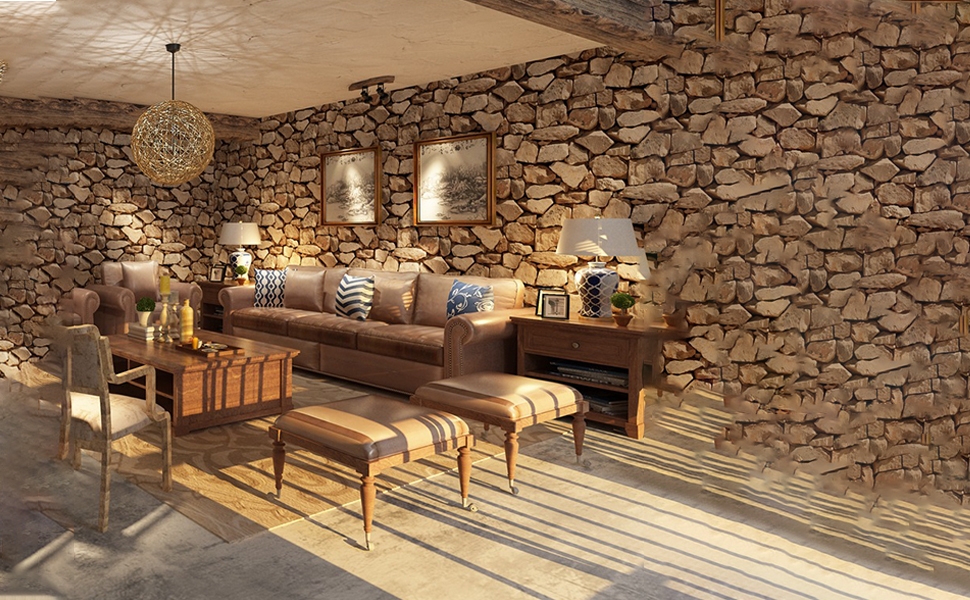 Artificial 3D Stone Wall
Wallpaper with 3D masonry wallpaper texture background looks realistic. Made of PVC with an irregular brick pattern, this wallpaper is perfect for creating a stylish, unique design solution in your home. These wallpapers are ideal if you are looking for a unique and affordable interior, as each wallpaper has a natural color and pattern variation and creates a pleasing muted look and feel for modern interiors.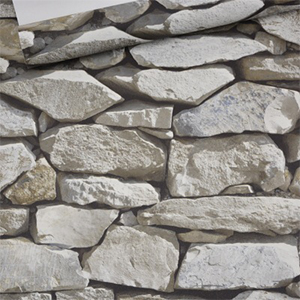 How to use:
1. Sand rough surfaces before use. Wipe the wall with a clean cloth.
2. Measure the surface to be covered. Leave the PVC wallpaper open, leaving about 3-5 cm of extra overlap at all edges better.
3. Apply glue on the wall with a brush, and then stick the wallpaper on the wall smoothly
4. Finally, a needle can be used to remove air bubbles and squeeze out the air.
Bedroom grey masonry wallpaper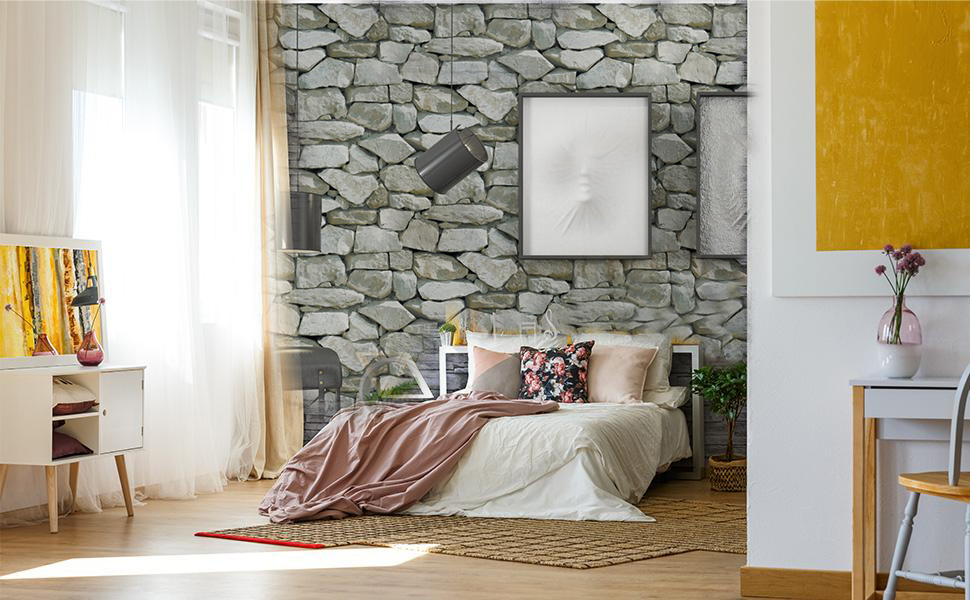 Why choose gray brick stone wallpaper?
3D rock wallpaper is suitable for bathroom, garage or office. If you want to stand out from the crowd and create an original decor, this 3D rock wallpaper is one of the best solutions for anyone. Whether you are a professional designer or a regular person looking to redecorate your home or office, our products are definitely a good choice for your renovation.
Easy to clean and waterproof

Easy to clean: updated PVC material, easy to clean. Can be wiped directly with a rag.

Waterproof: Can provide good protection for furniture.

Stone wallpaper

3D brick design wallpaper can be used on dry, clean, smooth surfaces such as walls, doors and windows, cabinets, kitchen backboards, stairs, bathrooms, etc.

Wallpaper Design

You need to buy wallpaper glue yourself, which can be easily decorated. Realistic 3D effect patterns allow you to decorate and renovate your old house on a super low budget.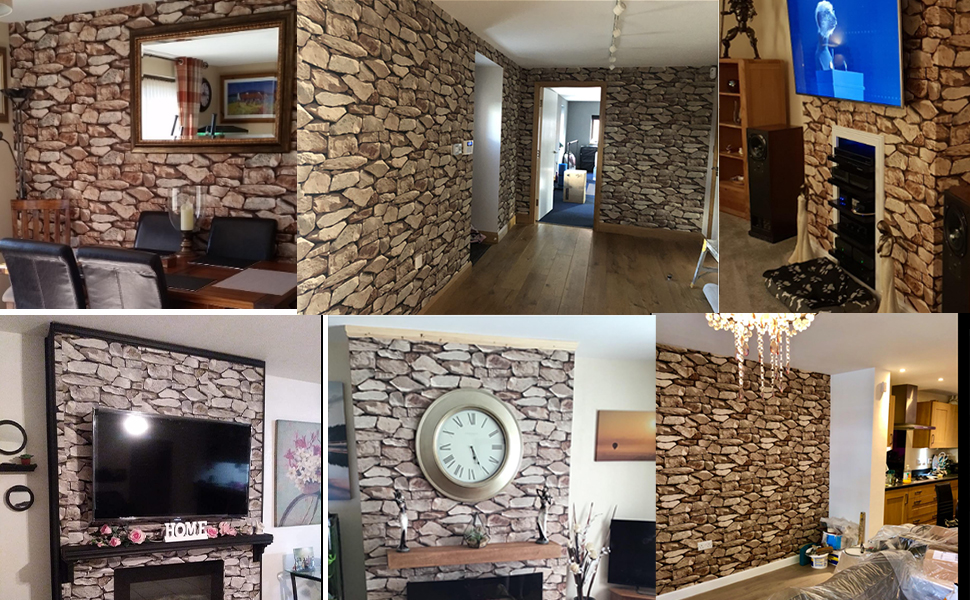 Let's use 3D stone wallpaper as a unique theme! ! ! This is a DIY buyer show
More importantly:
This paper is thicker than others, making it easier to install and more durable. The image is crisp, and the bricks line up easily when putting down new bars.